With Nutrilio, you can mix and match your own entry form. Spend time only on things you would like to track. Is it your diet, water, weight, fitness, mood, or health issues? Or maybe the price or origin of your food. We have 30+ categories to explore.
Your Food Journal
Nutrilio is your new pal, which will help you focus on a healthy lifestyle and diet choices. Forget about typical calorie counters and water reminders. Try Nutrilio, which makes tracking much easier, faster, and fun.
Measure What Matters to You
Nutrilio is the best app for everybody who starts with a food or water track, wants to lose weight, or just wants to be mindful. If you have food allergies, health symptoms, or mood swings, you would benefit too.
Water Tracking
Set your glass size and daily target. Set your reminders and track every cup you drink.
Weight Tracking
Lose weight and see your progress. Set reminders on daily or weekly basis. Track your weight along your food to reach synergic effect!
Insights to Your Meals
Every meal you enter is categorized in local database. This allows us to display stats and later advanced insights to help you get a full picture.
Stunning Dark Mode
Nutrilio is even better in dark mode. Neon colors make tracking beautiful experience.
30+ Things to Track
We prepared a gallery with over 30 things for you to track. Go beyond basic with symptoms, mood, coffee or meat types and many new scales and note ideas.
Secure Your Data
Nutrilio supports PIN lock, face or fingerprint recognition. It's up to you to take this chance.
Personalize Everything
We built this app for community. We are looking forward how you will use it and personalize it for your needs.
How do I benefit from Nutrilio?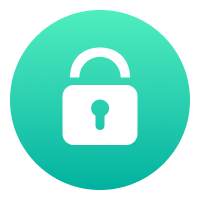 At Nutrilio, we believe in transparency and honesty. Data stored in the app's private directories is not accessible by any other apps or processes. 
We don't send your data to our servers so we don't have the access to your entries. Also, any other third-party app can't read your data.
Try our knowledgebase. We keep it up to date and refresh it daily by our support people.